Part 37 Polygonaceae - Polygonaceae - Portulacaceae
Polygonaceae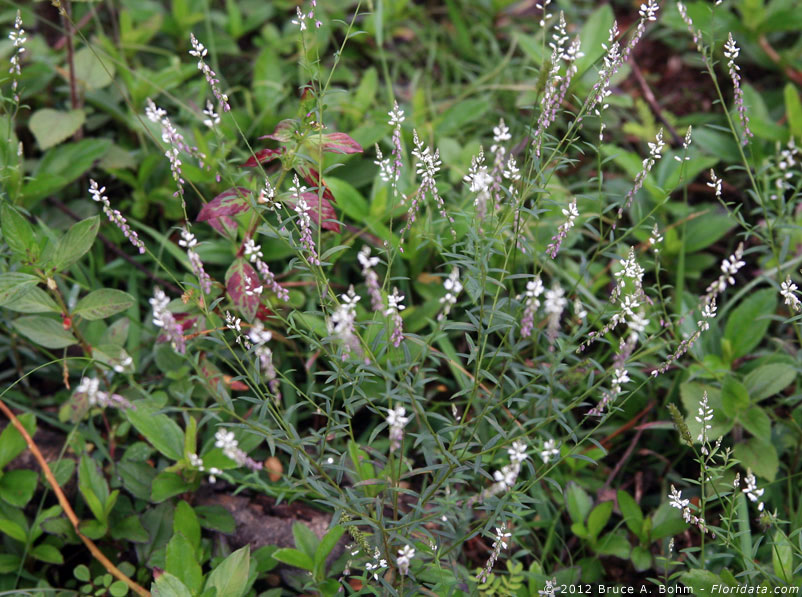 Polygala paniculata (see image), the only member of Polygalaceae on the Hawaiian Islands, occurs in the Neotropics but is now a widespread weed in wet, disturbed sites. It has been reported formally from O`ahu, East Maui, and Hawai`i, but I found it growing abundantly along the Kuilau Ridge Trail on Kaua`i.
Authors of the Manual point out an interesting fable associated with the family name. There was an ancient belief that cows would produce more milk, hence poly (much) gala (milk) after eating this plant. Lactation, of course, requires pregnancy, but I am unaware whether this plant has some stimulatory action beyond that, or whether such an activity has ever been investigated scientifically. Old-wives' tales, although often far-fetched, are frequently based on some real phenomenon.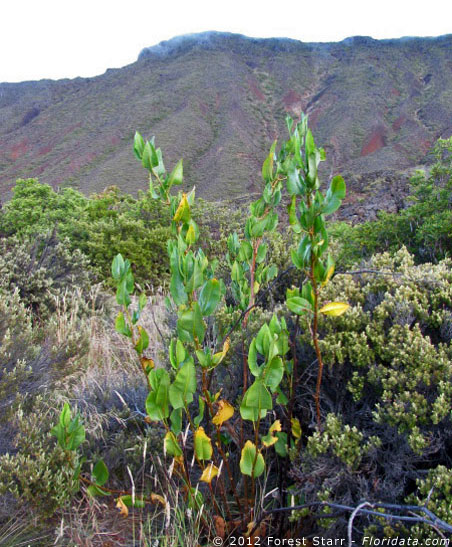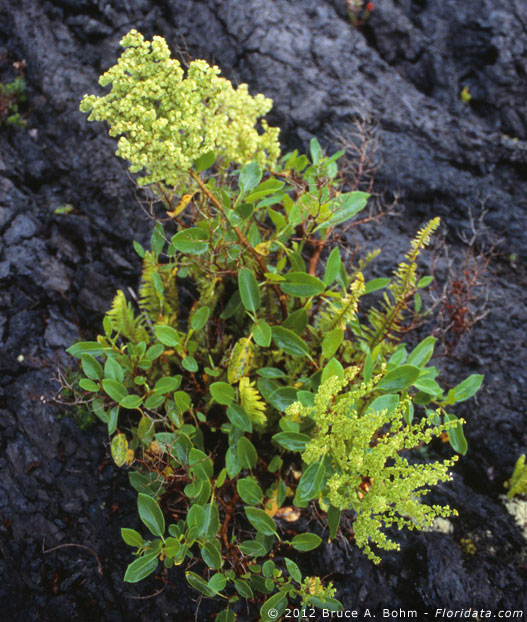 Polygonaceae
Most readers would recognize Polygonaceae through the very common garden weeds that belong to the genus Polygonum, the knotweeds, of which there are seven naturalized species in the islands; or to Rumex, the common dock or sorrel. Rumex acetosa is the culinary sorrel used as salad greens or as a component of sauces. There are seven species of Rumex on the islands, three of which are endemic. The endemic species are R. albescens, which I have never seen and for which I can find no image; R. giganteus (see image), which occurs in wet forests and subalpine woodland; and Rumex skottsbergii (see image), known in Hawaiian as päwale. The latter two species are very similar with R. skottsbergii occupying a more specialized habitat, namely dry lava beds on the Big Island. The photograph was taken in the lava tree forest near Kïlauea Iki.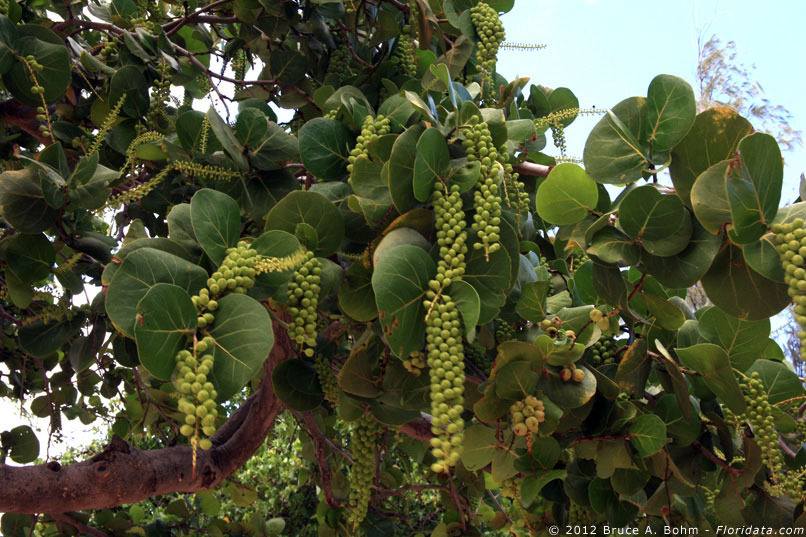 Coccoloba uvifera (see image), known as the sea grape owing to its clusters of fruit, is frequently planted in beach areas. The photograph was taken at the Hulopo`e Beach Park on Läna`i, but I have seen it as a decorative planting on hotel grounds on Kaua`i. and near the parking area for Dixie Maru Beach on Moloka`i. According to the Manual it has apparently not become naturalized (no seedling recruitment).
Portulacaceae
Portulacaceae, the purslane family, are represented on the islands by members of two genera, Talinum, with three species, all naturalized; and Portulaca with seven species. Three of the species of Portulaca are endemic, one is widespread on islands in the Pacific, and the others are naturalized weeds.
One of the rarest species is Portulaca molokiniensis (see image), `ihi in Hawaiian, known from a few coastal sites on Kaho`olawe and on Molokini. Molokini, a small tuff cone islet [a typical result of an eruption in shallow water (Macdonald et al., p. 148)] lies about 2.5 miles off the southwest coast of East Maui. Molokini's semicircular bay is an extremely popular snorkeling and diving site owing to the rich undersea life (see images below). The islet itself, a State Marine Life and Bird Conservation District, is off limits to unauthorized visitors. Portulaca molokiniensis, now recognized as a species in its own right, was first thought to be a somewhat larger and more robust form of P. lutea, (see image) a widespread species of the Pacific Basin. The specimen of P. molokiniensis in the photograph is maintained in cultivation in the Maui Nui Botanic Garden.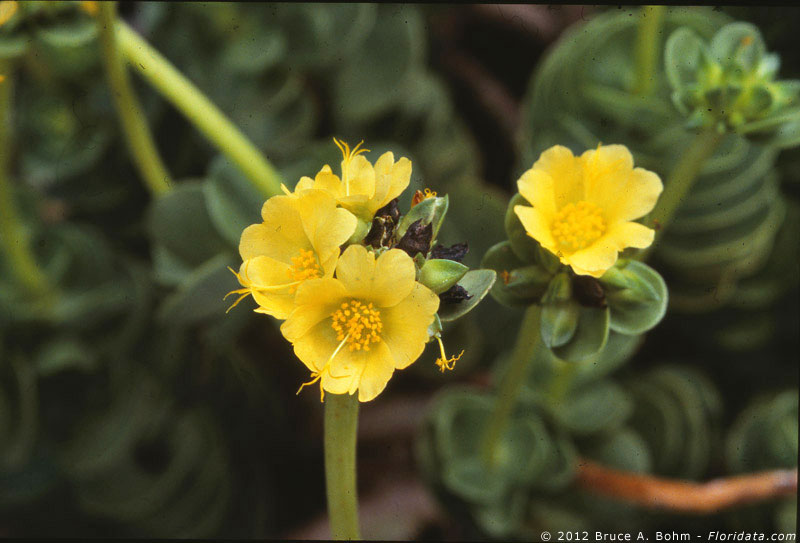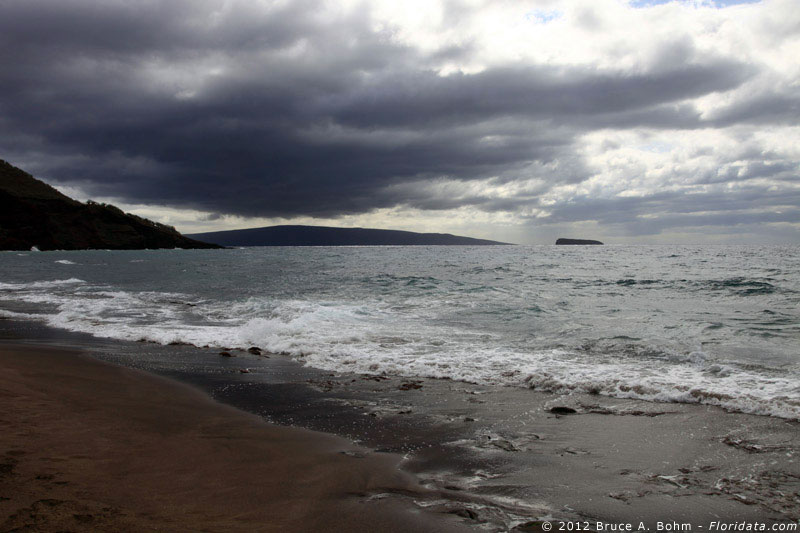 Talinum triangulare (see images) is a native of the Neotropics and apparently limited in occurrence to the Big Island. Earlier workers considered this plant within the genus Portulaca.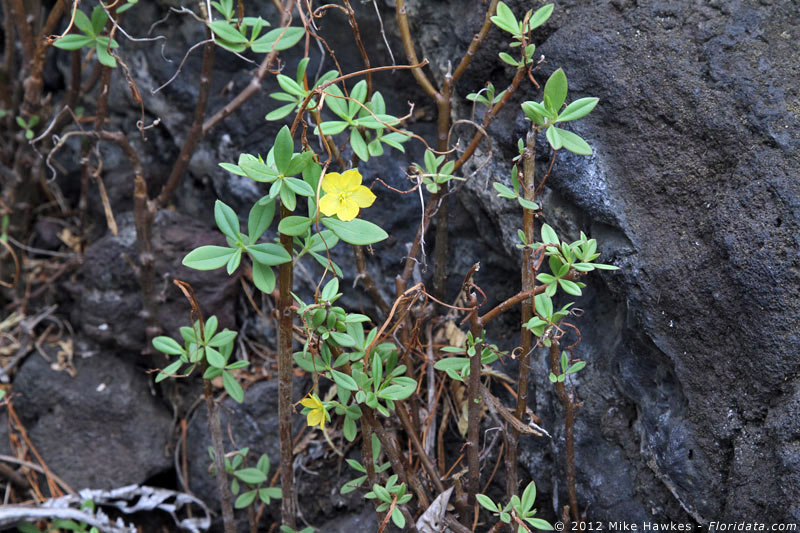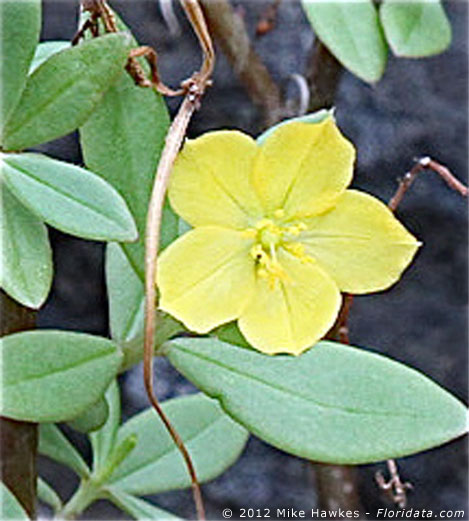 Literature cited…
Macdonald, G. A., A. T. Abbott and F. L. Peterson. 1990. Volcanoes in the Sea. The Geology of Hawaii. 2nd. Edn. University of Hawai`i Press, Honolulu.
June 29, 2012