Part 54 Cannaceae - Commelinaceae - Costaceae
Cannaceae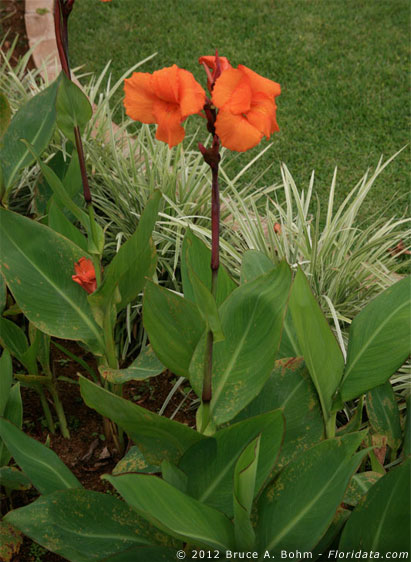 The Cannaceae consist of the single genus Canna with perhaps as many as 10 species from warm and tropical habitats in the New World. Canna is often referred to as "Canna lily". This is misleading as the plant does not belong to the lily family. The only representative of this family in the Hawaiian Islands is Canna indica, although the plants familiarly seen as decorative plantings are likely of hybrid origin (commonly referred to as Canna x generalis, see image ) and are probably sterile. Hawaiian names for this plant are ali`ipoe, li`ipoe, and poloka, while in English it is referred to as Indian-shot.
This plant, also known as achira or Queensland arrowroot in Australia, yields a starch suitable for digestion by infants and invalids. It is grown commercially in Queensland.
Commelinaceae
The most easily recognized member of this family by most visitors would be species (or cultivars) within the genus Tradescantia (known horticulturally as 'wandering Jew'). Tradescantia is not known on the Hawaiian Islands but the related Commelina is. Two species are known on the islands, C. benghalensis and C. diffusa. Commelina diffusa (see image) occurs as a widely spreading ground cover with strikingly blue flowers. The photograph was taken near the taro fields in the Hanalai Valley. This species is known in Hawaiian as honohono, honohono wai, or mäkolokolo. The leaves of C. diffusa lack hairs (the leaves are described as glabrous), whereas the leaves of C. benghalensis have hairs which, logically enough, leads to the Hawaiian name of hairy honohono for this species. The flowers also tend to be a lighter blue.
Costaceae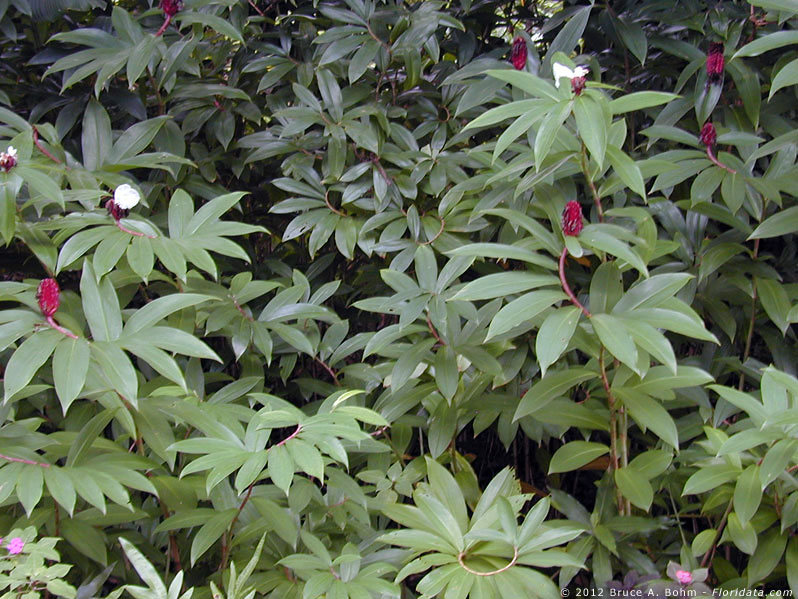 Costaceae are closely related to, and sometimes included within, the ginger family, Zingiberaceae, as subfamily Costoideae. Authors of the Manual recognize the family and describe Costus speciosus (see image) as the only representative of the family in the islands. This attractive plant occurs naturally from the Himalayas to New Guinea and Australia, and is popular in decorative gardens.
November 22, 2012